Angela Merkel and Micheál Martin have never heard of Cody Grennan.
But as the German Chancellor, the Taoiseach and 25 other European leaders spent five long days and nights arguing the toss about the purpose of the European Union, the nine-month-old baby was facing his own ongoing battle.
In Cody's case, it involves trying to stay alive. In a very tangible way, the wee boy represents a lot of what is important about EU citizenship.
Cody's mother, Pinja Koskinen, is from Helsinki in Finland, Russia's next door neighbour in the far north eastern corner of the EU.
Cody's father, Johnny Grennan, is from Sligo, in the north western corner of the EU, looking out on the Atlantic, next stop America. 
Cody was brought into the world in the maternity ward of Torrevieja Hospital, an hour from Alicante along the south eastern coast of Spain on 8 September 2019.
In the nine months since his birth, against the backdrop of a worldwide pandemic, the Spanish healthcare system has defied gravity several times, keeping alive and healthy this infant son of a Finnish mother and an Irish father.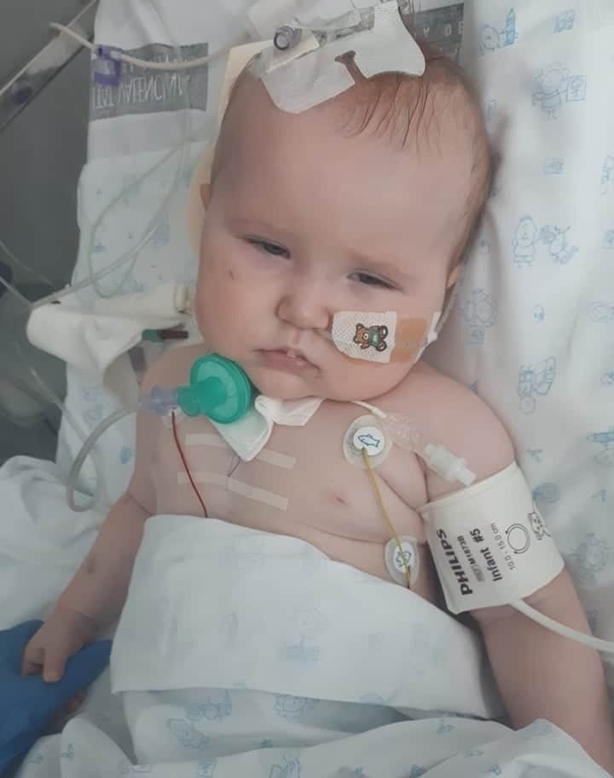 Soon after Cody was born, the delivery team observed that he wasn't breathing properly. Minutes into his life, Cody required a tube carrying oxygen to be inserted through his mouth to allow him breathe.
He was transferred by ambulance to a larger medical centre in Alicante where scans confirmed the baby was missing part of his esophageal tube. Four days into his life, Cody had surgery for a condition known as esophageal atresia.
A week later, when it seemed appropriate to remove the tube and allow Cody to begin breathing independently, another issue arose following several scans. It was established that the baby had an issue with narrowing of his airways.
Most of his trachea was softer than that of a healthy infant and in addition part of the tube, required to facilitate breathing, had no supportive vascular rings. In that vulnerable area, his windpipe was closing.
Cody was transferred to more specialised facilities in a Valencia hospital, three hours away. His combination of challenges was extremely rare.
The doctors caring for him consulted with colleagues in other European hospitals to work out how they might best deal with Cody's problems. 
One procedure involved inserting a stent into the weakest area of the trachea to support the structure, in the same way that stents are often used to open areas of the tubes within a malfunctioning heart.
Home from home
Cody's father, Johnny, comes from a long line of musicians and singers in Sligo. He grew up in an environment of guitars and gigs.
Before Cody's birth, he and Pinja had moved to Spain. They were confident they would pick up lots of work in hotels and bars and make enough money in the hectic holiday season to support them during the winter months. 
That plan did not take account of Cody's health issues that would require love and attention every day. Or the Covid pandemic that would decimate the tourism sector and Johnny's income source.
Their baby spent the first three months of his life in hospital before his parents got him home to their apartment in Torrevieja.
Pinja hit the button for the nurse. Cody then turned blue in her arms and stopped breathing. The medical team rushed in and they managed to revive him.
"We had him home for seven months. We were blessed, totally blessed. He is a great character. He never gave us a moment's bother," according to Johnny.
On 3 July, Cody was scheduled to make a return visit to the medical centre in Valencia. His trachea, like the rest of his body, was growing and the small stent was due to be replaced with a bigger version in what it was hoped would be routine surgery under general anaesthetic.
Johnny remembers: "I put my son into the back of Pinja's car. I gave him a kiss and I thought I would be seeing him the next day."
But complications developed during the operation, Cody's lung collapsed and severe inflammation was hampering his breathing.
In the intensive care unit, the baby was brought back from the brink and the smaller stent was again inserted to help him cope while the medical team considered their next options.
Spain was still dealing with the consequences of the Covid emergency on its health service and its economy but Pinja was permitted to be with her baby in the Valencia hospital.
One day when Johnny was in contact with them by Facebook, three hours away, he became concerned by images of Cody in his cot.
"I was looking at him and I said 'I think there is something wrong with his breathing. It doesn't seem to be the same as yesterday.'
"Pinja hit the button for the nurse. Cody then turned blue in her arms and stopped breathing. The medical team rushed in and they managed to revive him," recalled Johnny.
Cody was given an emergency tracheostomy to keep him alive. An opening was made in his neck to allow the placing of a tube in his windpipe. It allowed the air to enter his lungs.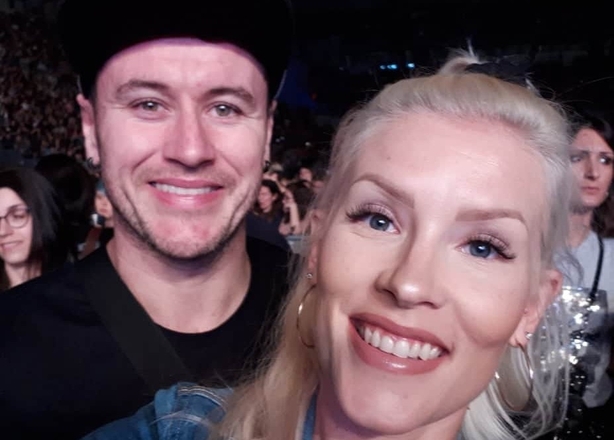 He was brought to the intensive care unit to facilitate his recovery and given access to a ventilator to help with his care.
By Friday of this week, Cody's condition had stabilised and he was due his first tube change. His mother, Pinja said "he didn't like it but thankfully it got done fairly quick and it went well". 
She is hoping that the worst in this latest round of challenges has passed.
The support of friends
In Sligo, Johnny Grennan's circle of friends had some sense of what the family was trying to deal with in far off Spain. They were conscious of the lockdown and travel restrictions in place because of the global pandemic.
They also knew that on top of their worries about Cody, Johnny and Pinja were running out of savings and had little hope of work in Spain's badly-hit tourism and entertainment sectors. 
One Sligo pal, Caroline Monaghan, struggled but finally won her discussion with Johnny and Pinja to allow her set up a social media funding site for them. Other Irish people living in the Alicante area were keen to support them. 
Sligo-based journalist Niall Delaney featured the story on his Ocean FM morning radio programme. Six days into the fundraising campaign, the Cody Grennan "Cody's Giggles" Go Fund Me page has raised €25,000 of the €50,000 target.
In southern Spain, three hours from the hospital where his baby son is recovering, Johnny Grennan reflected on the challenges ahead for his family unit as he tracks the economic impact of the coronavirus.
It is a relief off my chest to know we can pay our bills for the next couple of months and please God, if the restrictions get lifted, I will be able to go to the hospital and be there for my son. I'm truly grateful to everybody.
"Everybody in the world is feeling this and we're all trying to get back to some kind of normality.
"In October, Cody is going to require the full reconstruction of part of his trachea under the larynx. It will involve taking cartilage from another area of his body and rebuilding that part. We really do have a long road to recovery ahead of us. 
"Without the support of everybody, I don't know what we would have done. A lot of my friends were saying 'would you not come home, would you not like to be at home?'
"I'd love to be at home but the thing is, my son has got such good care. The doctors and the specialists over here are unbelievable. I can't say enough good words about them.
"They know Cody from the inside out. They have done everything with him since he was born. I have to stay in Spain because he is getting very good care at the moment and they want to make him better."
Johnny added: "In this part of Spain, our work is very seasonal. I did not know how we were going to do this until we got support.
"It is a relief off my chest to know we can pay our bills for the next couple of months and please God, if the restrictions get lifted, I will be able to go to the hospital and be there for my son. I'm truly grateful to everybody."
Part of the bigger network
The right to access healthcare in another EU member state was a concept which began developing in the 1990s.
From an Irish perspective, after we joined the Common Market in 1973, the first major beneficiaries were farmers who were given new markets and decent prices for their output. 
The 1980s saw the development of the Single Market concept and the free movement of goods, services and people. Structural funds and later cohesion funds also began to flow towards poorer countries and regions during those years.
The first moves towards trans-frontier access to healthcare services can be traced to the 1990s. The E111 health card system – where people can avail of local emergency health care services while abroad – began to emerge during that time.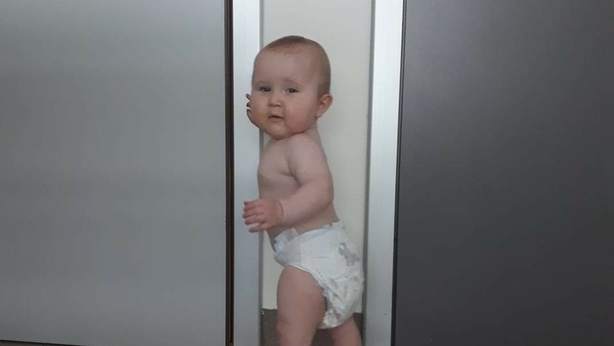 The E112 system, allowing access to cost-effective, health care procedures not available in one's own member state, also began to feature. 
The more significant Cross Border Directive allowing more liberal access to care in other EU countries was then developed (under an Irish member of the European Commission, David Byrne).
This network of EU safety nets has helped Cody Grennan to get access to the very best of healthcare during the first, extremely challenging, year of his life.
Against a backdrop of the Covid-19 emergency, as Ireland's nearest neighbour pushes ahead with its plans to opt out of that European network, Cody Grennan's story is a reminder of why it is important to get agreement and buy-in at EU summits, even if it usually involves compromise. 
It keeps us involved in something bigger than ourselves.